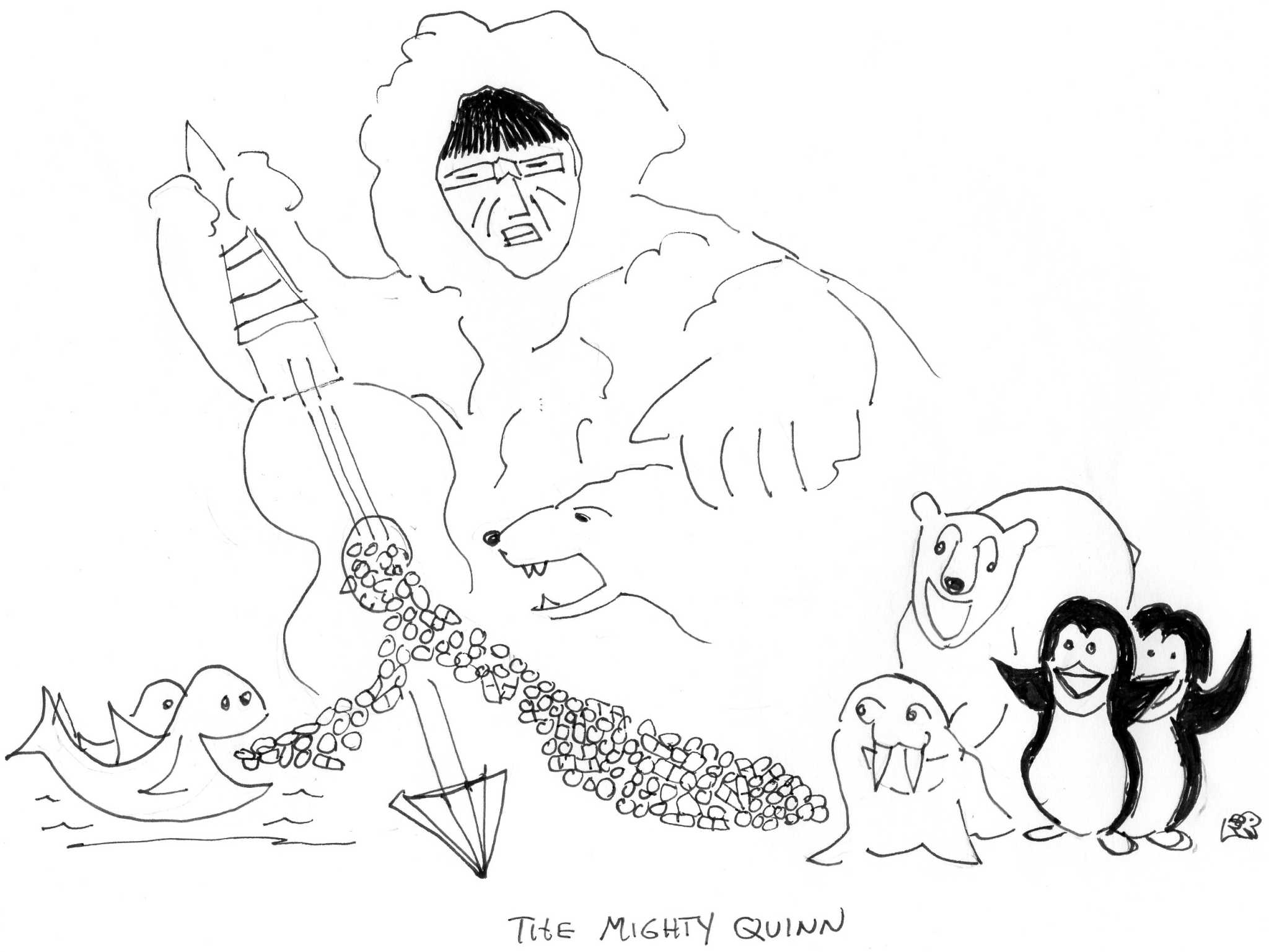 "Quinn the Eskimo (The Mighty Quinn)" is a folk-rock song written by Bob Dylan and first recorded during The Basement Tapes sessions in 1967.
"Everybody's in despair, every girl and boy
But when Quinn the Eskimo gets here
Everybody's gonna jump for joy"
Anthony Quinn played an Eskimo in the film "The Savage Innocents"
In the film The Mighty Quinn, Denzel Washington plays a police officer, Xavier Quinn. The song is in the movie in the clip below.
From the movie with Denzel Washington