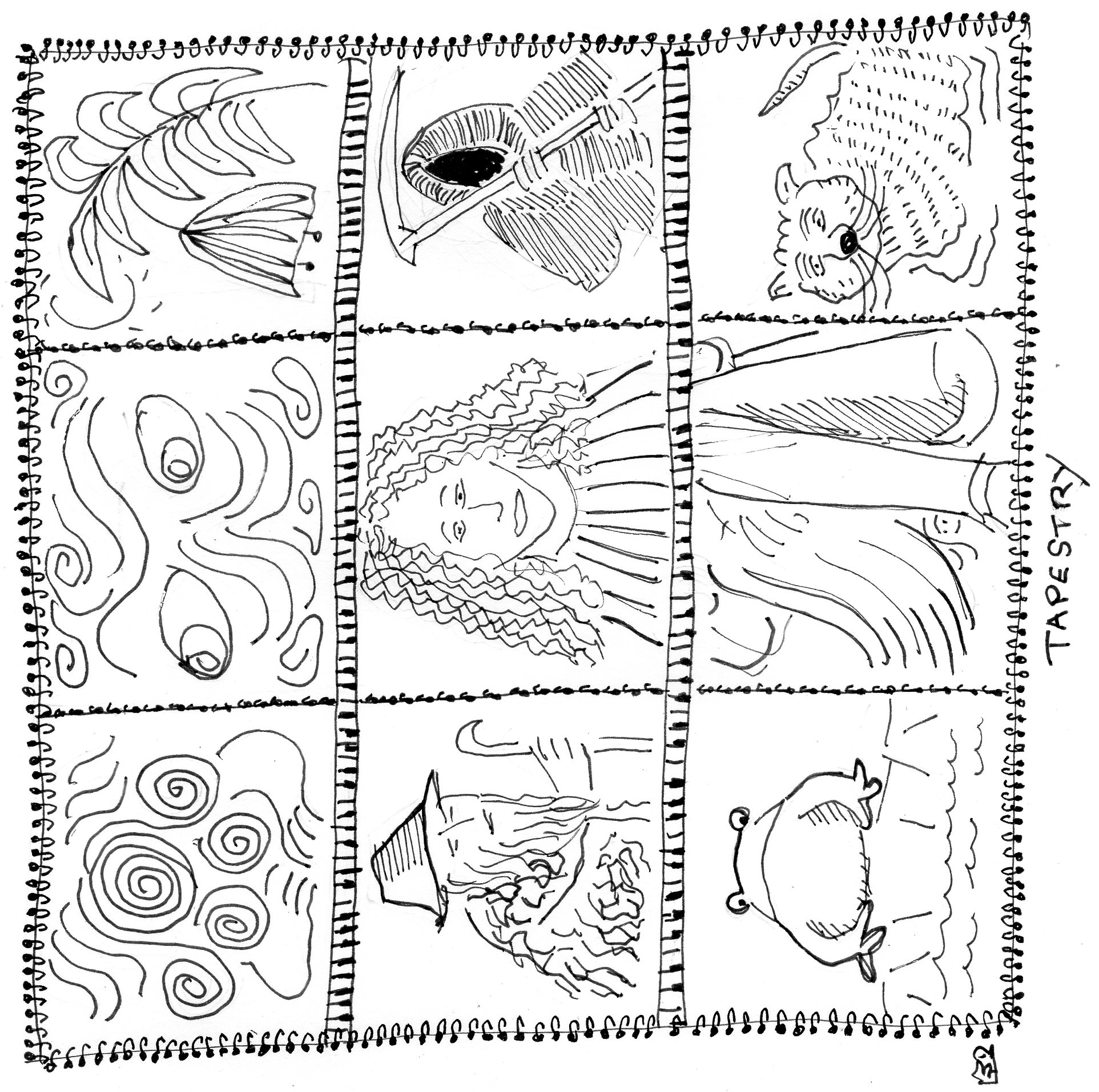 1970 Carole King
My life has been a tapestry
Of rich and royal hue
An everlasting vision
Of the ever-changing view
A wond'rous woven magic
In bits of blue and gold
A tapestry to feel and see
Impossible to hold
Once amid the soft silver
Sadness in the sky
There came a man of fortune
A drifter passing by
He wore a torn and tattered cloth
Around his leathered hide
And a coat of many colors
Yellow, green, on either side
. . .