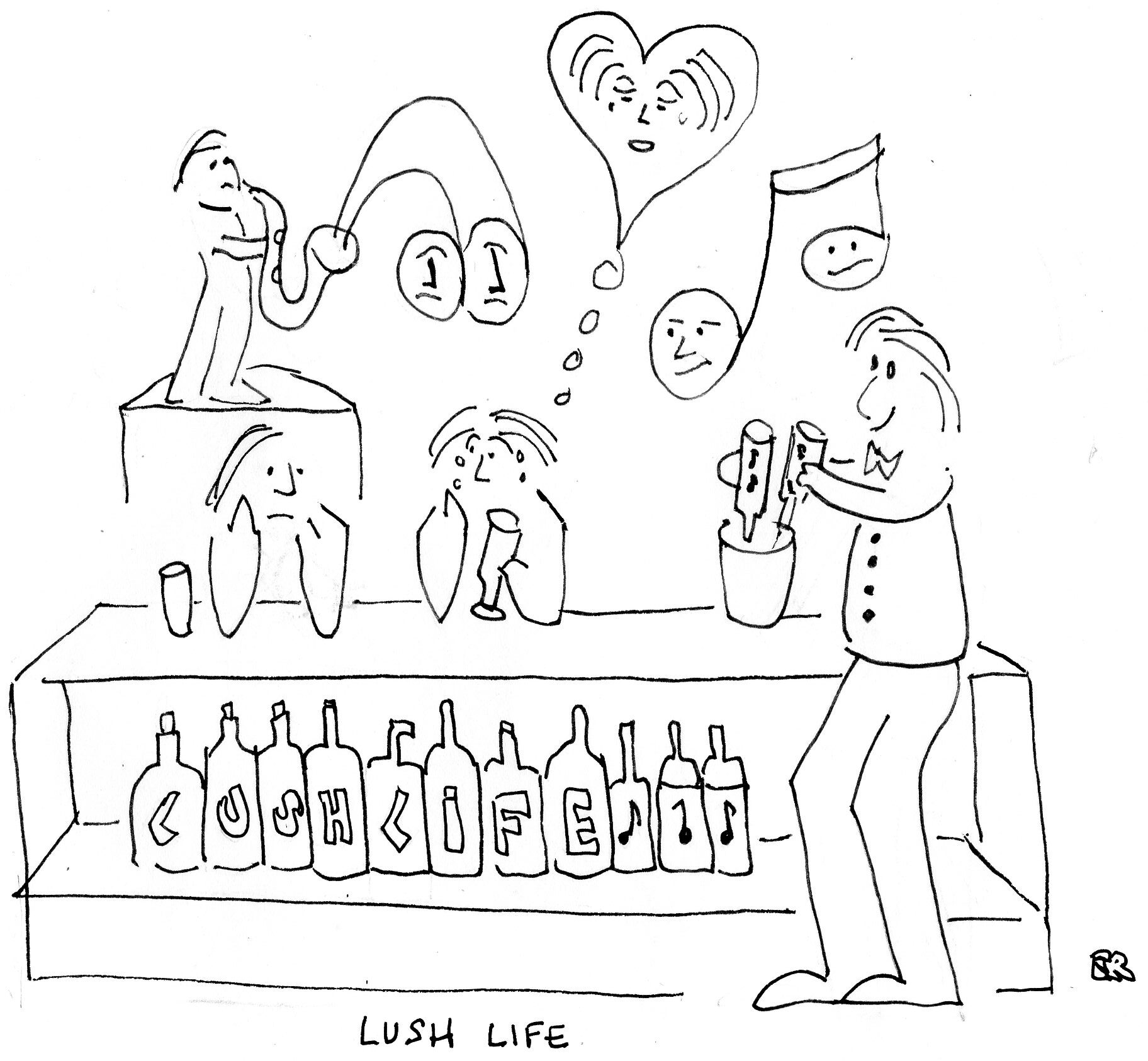 Billy Strayhorn c. 1933 First performed in 1948
(ranked #36 on jazzstandards.com)
I used to visit all the very gay places,
Those come-what-may places,
Where one relaxes on the axis,
Of the wheel of life,
To get the feel of life,
From jazz and cocktails.
…
Then you came along,
With your siren song,
To tempt me to madness.
I thought for awhile,
That your poignant smile,
Was tinged with the sadness,
Of a great love for me.
I guess (Ah, yes,) I was wrong.
…
I'll live a lush life,
In some small dive.
And there I'll be,
While I rot with the rest,
Of those whose lives are lonely, too.
John Coltrane & Johnny Hartman
Joe Henderson & Herbie Hancock
Oscar Peterson with Ella Fitzgerald